Git/Github
Emily Chao(elchao2), Berwin Xie(bxie6)
What is a Version Control System?
Collaboration tool for computer scientists
Records changes to files in a designated directory - snapshot
Minimizes conflict between collaborators on the same file
Allows for reverting to previous revisions of files
What is Git?
One of the most popular version control systems used today
Designed by Linus Torvalds, the creator of the Linux kernel
Supports branching and merging
Allows you to save code in a repository
Similar tools: SVN, Mercurial, Perforce, Piper
What is Github?
A company that allows you to store git repositories in the cloud
Widely used by the open-source software community
Collaboration tools - issue tracking, project wiki, forking/pull requests
Can host static websites using a git repository - Github Pages
How to use Git/Github?
Github's own desktop client for your operating system
Downloading git and using a terminal
A typical Git workflow for an individual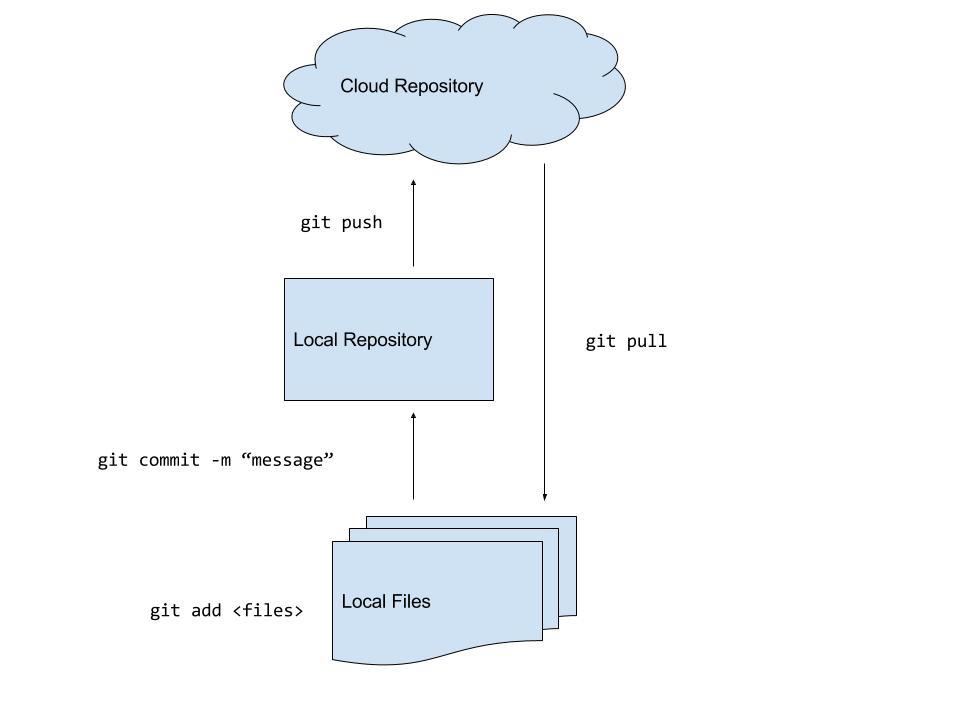 One Git workflow for teams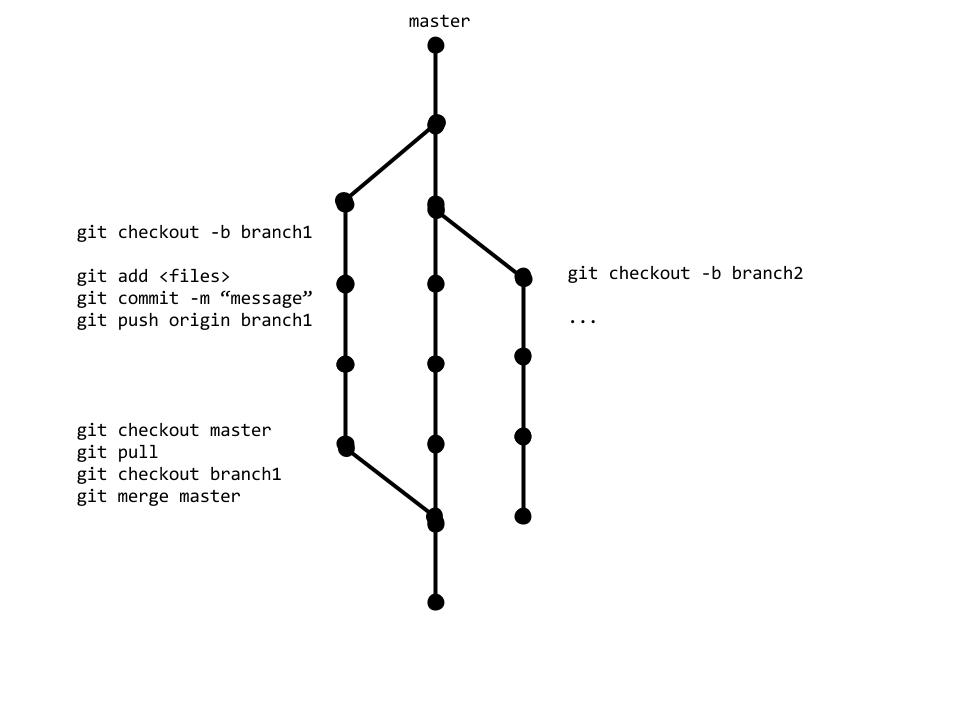 Another Git workflow for teams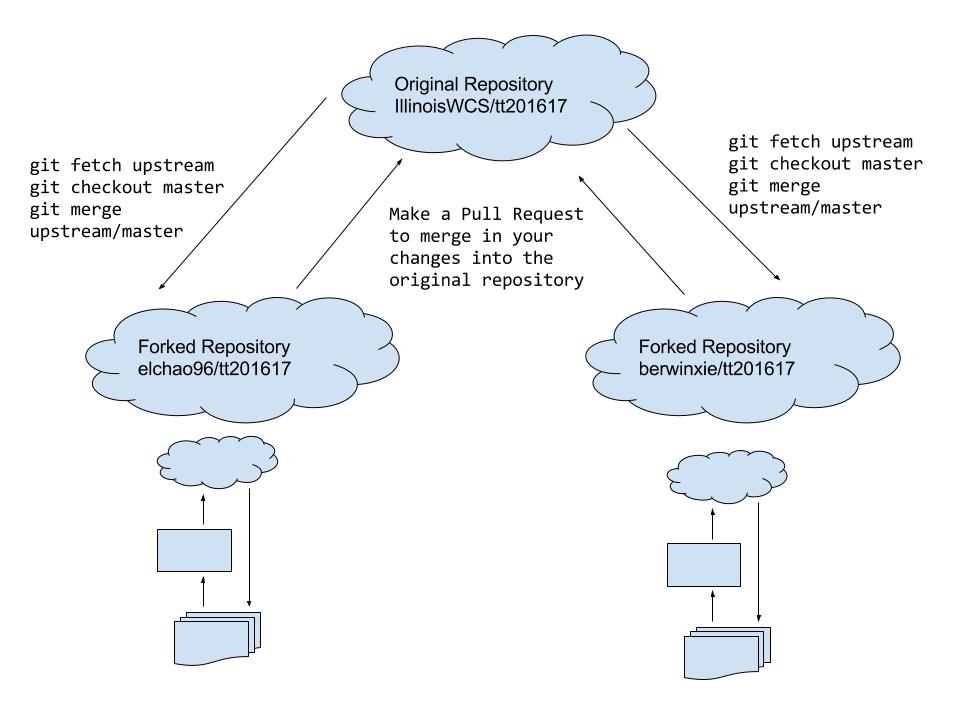 Go to the IllinoisWCS Github org and fork the git-skeleton repository.
Clone your forked version.
Add your name to the README.md file.
Add, commit and push this change to your forked repository.
Make a pull request.